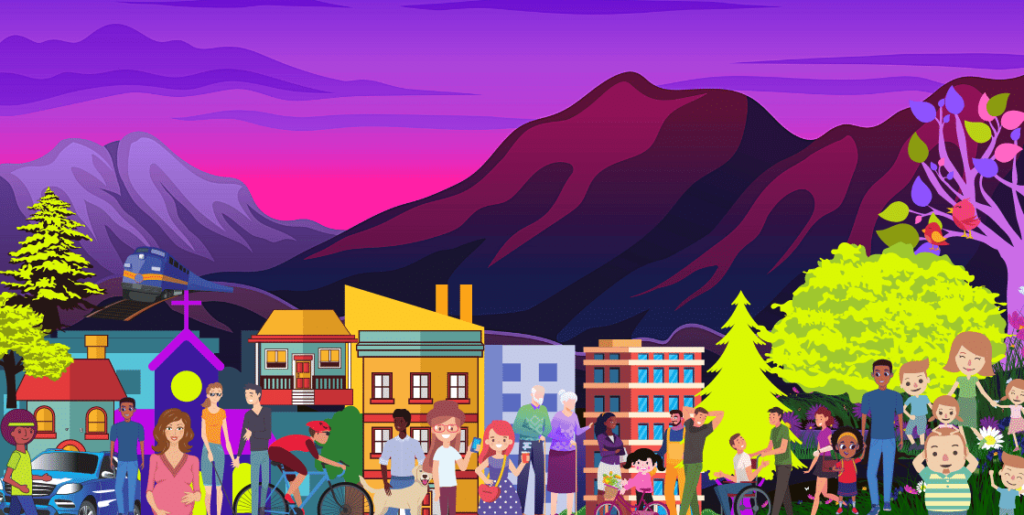 This webinar will launch the Accessible Environment, Inclusive Society project, within the United World Week 2021. Join the live streaming on May 9, 2021 at 16:00 Central European Time (UTC+2):
at www.unitedworldproject.org/
in original language, with subtitling in English, Italian, Portuguese, Spanish and French
at this Zoom link
with interpretation in the same five languages, and no subtitling, for those who prefer listening through an interpreter
Dowload the flyer of the webinar, in English language
Download the full transcript of the webinar, in English language
(including the descriptions of the pictures and the clips appearing in the webinar).
The project aims to help spread a culture of environmental accessibility. The idea of an accessible environment – a world in which no one, regardless of their physical or cognitive condition, encounters any more architectural or technological or social barriers that affect their mobility, limit their relationships, and prevent their full realization as persons and as citizens – can no longer be confined to utopia. Today, this must become a reality: this is a prerequisite for the realization of an inclusive society.
The webinar will share the experiences of innovative projects from around the world from disabled persons, their families, and activists and professionals from the sector. People will speak in various languages and subtitling will be provided in five languages: English, Italian, Portuguese, Spanish and French. You can select your preferred language while watching the webinar, by clicking on the "settings" icon (gear wheel) placed at the bottom right of the video screen (these instructions will be also provided at the beginning of the webinar).
For those who are blind or have difficulties reading subtitles, the full transcript of the webinar in the preferred language, also containing the descriptions of the visual elements appearing in the course of the webinar, can be downloaded before hand from the list below.